How to dispose of Hand Sanitizer: Tackling The Post-COVID Disposal Problem
We offer the best pricing for hand sanitizer disposal in the U.S. because we transport them to factories worldwide to be recycled for ethanol production. Market average pricing: starting at $600 per pallet. Our pricing: starting at $200 per pallet.
Trusted to dispose of and recycle hand sanitizer by hundreds of businesses, state and local governments. Sole hand sanitizer removal partner of the State of California.
Get started by completing the form and one of our team will get back to you within 1 business day.
OUR HAND SANITIZER DISPOSAL SOLUTION:
Less than 50% comparing to competitor pricing

We ship expired sanitizers to ethanol production facilities worldwide. Because of the cost of living difference in these countries, our recycling price is less than 50% compared to U.S.-based disposal solutions.

100% Sustainable

OWe divert sanitizers to liquid hazardous waste processing facilities where they will be recycled into ethanol and bio-fuel.

Safe disposal, with documentation

Because PPE is flammable and considered RCRA hazardous waste, we only work with EPA-certified and experienced hazardous waste providers and recycling facilities that use sanitizers and accept PPEs. You can track your order status, including all the pictures, recycle receipts, etc, when you book the service with us. You will receive documentation after the job completion.

Nationwide Coverage

We serve every zip code in the U.S. and can serve 8 AM – 8 PM local time.
BENEFITS OF RECYCLING EXPIRED HAND SANITIZERS:
Fire Safety

Do you know liquid hand sanitizer is a flammable public safety hazard? You may receive penalties in your next fire inspection if expired or overstocked sanitizer containing isopropyl alcohol, propanol, or ignitable materials is not disposed of properly.

Free up your warehouse space

Obviously, you will not be able to use the warehouse space if it is occupied by pallets of expired hand sanitizer.

Great inputs for ethanol production

Sanitizers typically have at least 50% of ethanol (ethyl alcohol) content. It is an excellent ingredient for an ethanol production facility.

Cost reduction

With Dimension's global recycling solutions, you will be able to save a significant amount of your budget to dispose of sanitizers than going with a traditional waste management solution.

HOW DOES DIMENSION DISPOSE OF HAND SANITIZER?
Here at Dimension, we've created a simple 4-step process for you to quickly remove your excess hand sanitizer and PPE.
Scheduling

: A Dimension team member gathers information about your specific needs, and our operations handle the logistical scheduling for the removal.

Removal

: Dimension's white-glove network of transportation partners coordinates with on-site personnel to arrive, load the trucks, and transport the waste to one of our partner organizations or hazardous waste disposal sites.

Diversion

: Where to dispose of hand sanitizer? Through our various partners, we redistribute or recycle materials. Alcohol-based sanitizers are used for wastewater treatment or reprocessed for use in biofuel production, and excess PPE supplies are distributed through partner community organizations.

Compliance

: For all disposal solutions, Dimension will provide documentation verifying proper disposal, including BOLs, manifests, diversion reports, or donation receipts.
CASE STUDIES:
Dimension is state of CA's sole provider in hand sanitizer disposal
Because of our expertise, State of California has selected Dimension as its sole provider for removing sanitizers and PPE materials starting Jan 2023 (see the press release here)
For one particularly stockpiled warehouse, Dimension picked up, transported, and recycled 1.3 million pounds of hand sanitizer within one week. The diversion facility recycled the material for industrial use.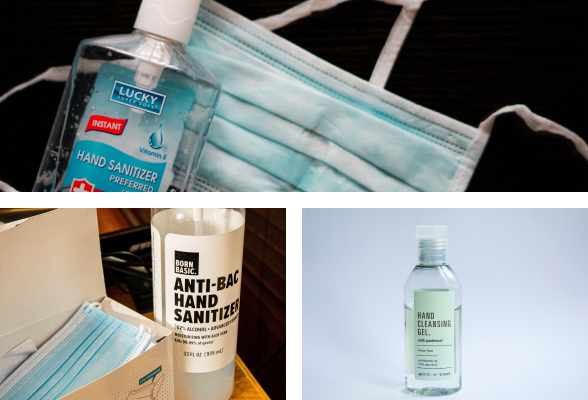 How Much Should You Be
Saving

?

Contact us and we will let you know exact amount within 1 business day.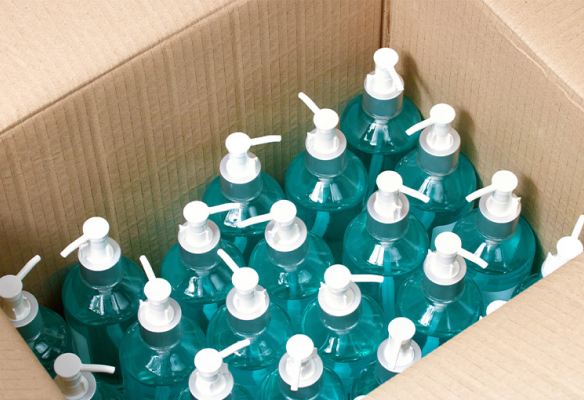 Why do I need to get rid of old or expired hand sanitizer?
In the wake of the COVID-19 pandemic, businesses were left with stockpiles of unused, expiring hand sanitizer, wipes, and spray.
In addition to occupying otherwise usable warehouse space and creating logistical disarray, alcohol-based hand sanitizer is highly flammable and poses a safety risk. In extreme cases, pallets of unused sanitizer product have started fires.
Dimension's solutions enable safe, compliant removal and recycling of these stockpiles.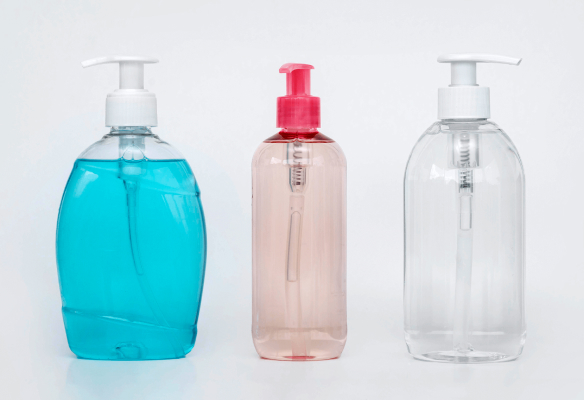 Is hand sanitizer hazardous waste
Hand sanitizers are primarily composed of alcohol - usually ethanol, methanol, or isopropanol - which serves as an active ingredient. These alcohol-based sanitizers also contain water, glycerin, and fragrance. The high alcohol content makes them effective in killing germs and reducing the spread of infections. However, this composition also makes the disposal of these products a complex process that requires special attention.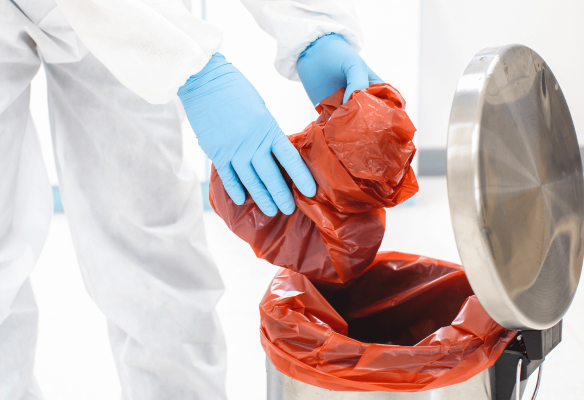 Why does HAND SANITIZER require hazardous waste disposal after the expiration date
Expired hand sanitizers lose their effectiveness over time as the alcohol content evaporates or degrades. Improper disposal of expired hand sanitizers can result in harm to the environment, as the chemicals may contaminate soil and water sources. In addition, alcohol-based sanitizers are classified as flammable, posing a risk of ignitable combustion if not managed correctly. As a result, expired hand sanitizers are considered hazardous waste and require appropriate disposal methods or recycling solutions with uses for expired hand sanitizer.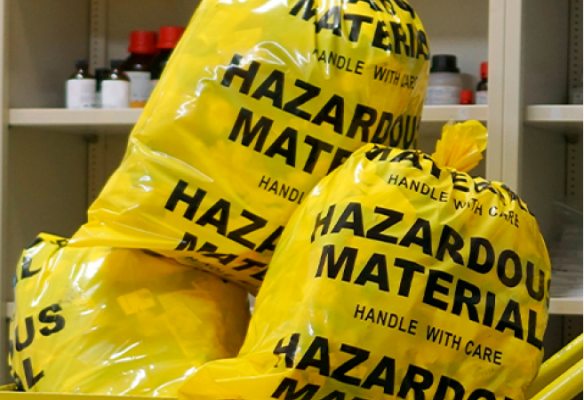 Regulations and compliance in Hand Sanitizer Disposal
Expired hand sanitizer is flammable. If you don't remove these products and they stay in the warehouse, you may receive a fire safety fine. Different states and localities in the United States have specific regulations and guidelines for hazardous waste disposal. Adhering to EPA and RCRA regulations is crucial for businesses to avoid fines, penalties. Working with a professional disposal service like Dimension ensures that your company remains compliant with all relevant laws and regulations while safely disposing of expired hand sanitizers.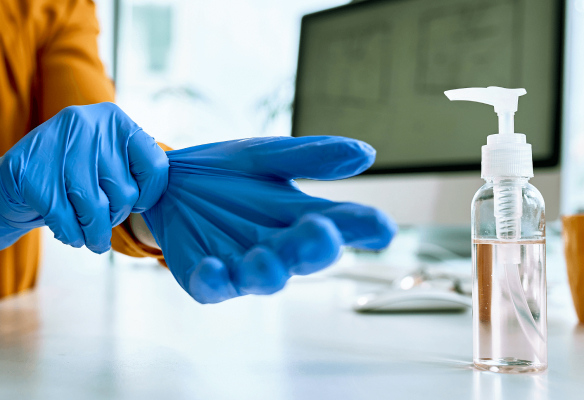 How is hand sanitizer re-used or recycled
As the alcohol content evaporates over time, hand sanitizer expires. Although not optimally germ-resistant after expiration, hand sanitizer can still be donated for community use in certain cases.
If the disposal is required, Dimension's partners feature a variety of recycling solutions for this material. EPA-compliant methods include reprocessing the sanitizer's alcohol content for industrial use or wastewater treatment.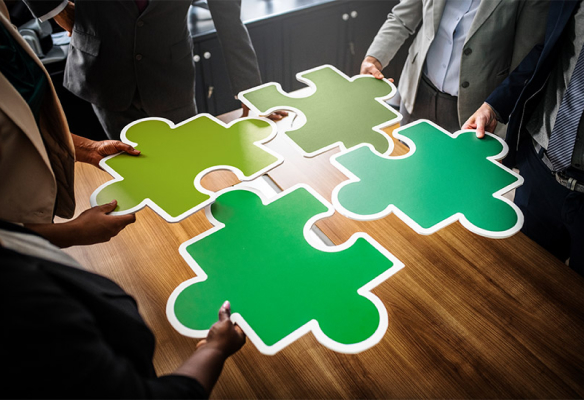 LET'S WORK TOGETHER
The need for proper hand sanitizer disposal has become increasingly important in the post-COVID era. By working with a professional service like Dimension businesses can ensure that they comply with EPA and RCRA regulations, reduce dangerous disposal practices and garbage, and contribute to a more sustainable future.
At Dimension, we pride ourselves on offering a comprehensive sanitizer disposal service that meets the needs of our clients while promoting environmental responsibility. Our expertise and commitment to customer satisfaction make us the ideal partner for your hand sanitizer disposal requirements.